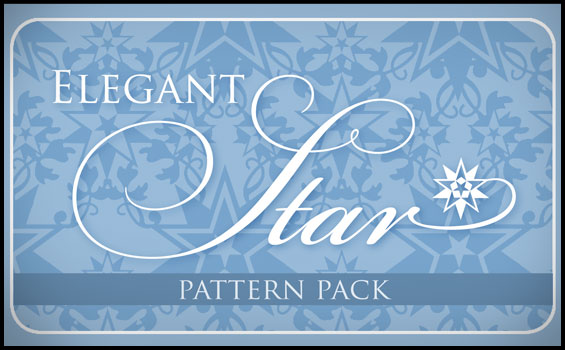 While I created this site to focus on Silk Screening and the more complex methods used to create quality printed work, the most popular content to date has been the Photoshop patterns that I released. And even though this was just a low resolution set, the quality was recognized and downloads have continued to be steady throughout the months. Along with the free download, the high-res pattern pack was met with similar enthusiasm, and for low price of $4.99, has been a steady seller.
Well, to mark our 5000th download of the free pattern pack, and as a THANK YOU to all the people who have visited Screensilk.com and have used the patterns in their own work, I am releasing the full Hi-Res Pattern pack for absolutely FREE.

So tell your friends, and link to this post on your own sites and let people know they can get some great, very large patterns with just a single click, no strings attached.
Elegant Star Pattern Pack – High Res
Also, subscribe to our feed and keep an eye out for a new pack of patterns in the coming weeks.
Thanks!
Screensilk.com